Pitches of the Week supported by Mowmaster Turf Equipment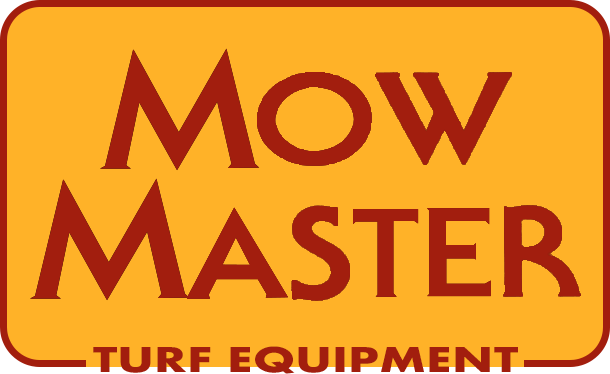 A variety of wickets made the cut this weekend with a couple that didn't see any cricket at all with temperatures reaching the low to mid 40's around the South Eastern states.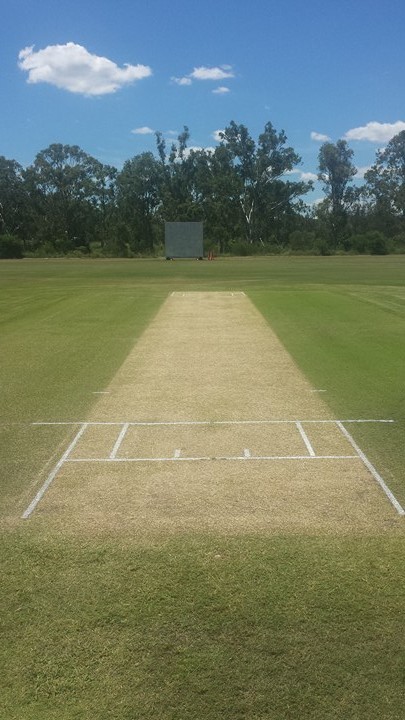 Marburg Mt Crosby Thunder Cricket Club, Ipswich QLD
Marino Nugter has contributed regularly over this season and his wickets continue to improve. Curating in QLD, here's a little about the wicket he maintains;
Marburg Mustangs and Mt Crosby Sharks were two separate clubs but officially merged three years ago. Since the merger, they left grounds at Marburg and we now use two council fields at Tivoli Sporting Complex and  one field at Mt Crosby Weir. Marino Nugter, Kel Janke and Peter Johansson look after the wickets at Tivoli, which is shared with St Edmunds College. St Edmunds only use them for cricket for about 8 weeks on Saturday at the start of the school year and then Thunder seniors play on them rest of time.
The juniors then play on the Sunday. To keep wickets/blocks in good nick, Marino and Peter look after them as they don't have a cricket groundsman at Edmunds. Before these three came along, the squares were uneven and sparse. In their first season, the wickets were still inconsistent bounce, low balls shooting through but with a lot of work going into them, they're now close to flat. Bounce and carry has improved with the extra attention and rolling. Unfortunately no play on this belter with the matches called off on the Saturday and Sunday with temperatures in Ipswich reaching 40 and 43 degrees.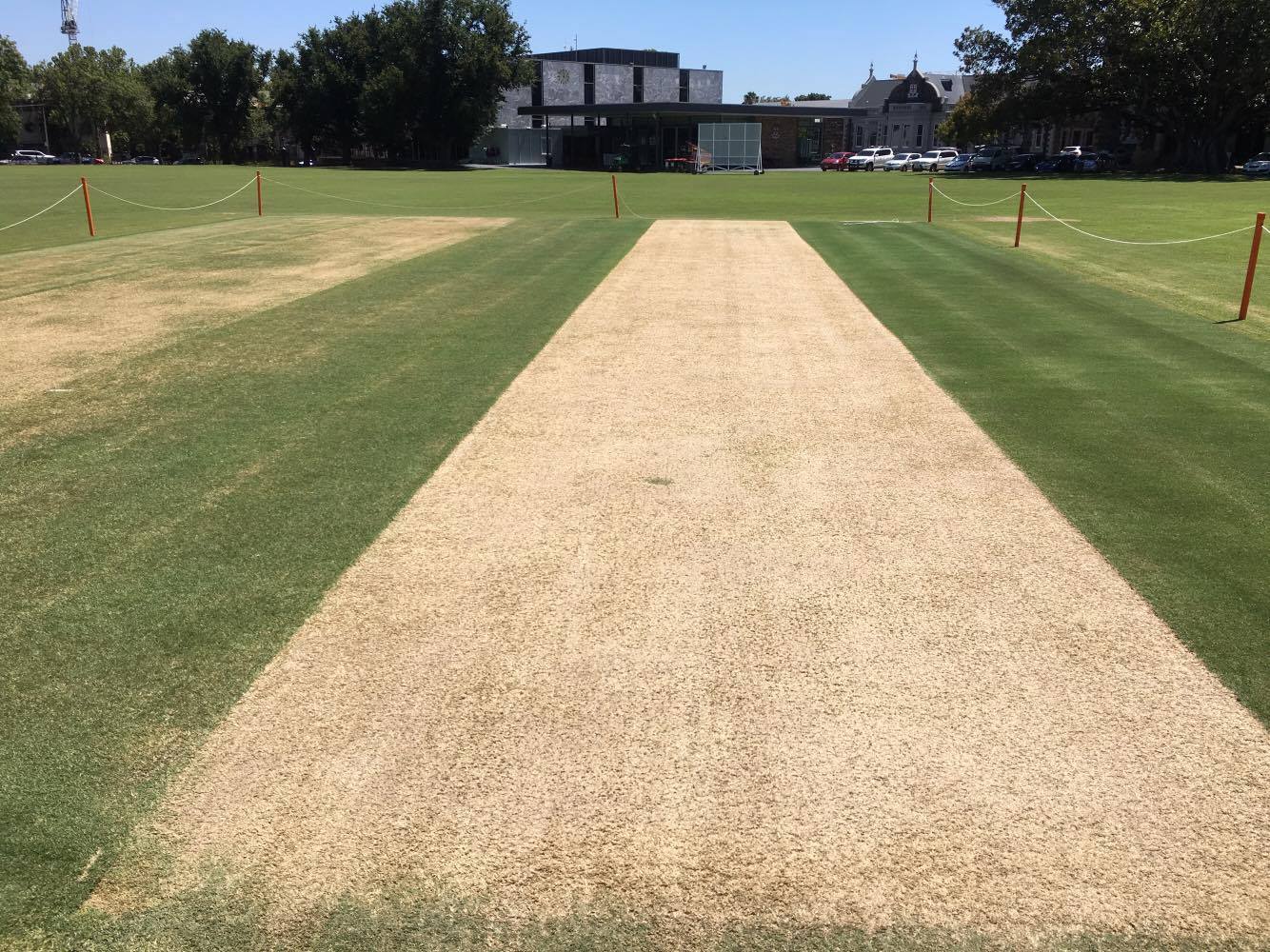 Prince Alfred College, Adelaide SA
Daimon Jones sent in this quality school wicket from Adelaide. Along with Phil Penn, they look after the 1st XI wicket for Prince Alfred College. Daimon recently made the move to PAC a month ago to take up the position of Manager Grounds. This wicket saw an uneven contest against close rivals. Dismissing Pembroke for 90, it was easily chased down by PAC with loss of only two down. Coaches were happy with the pitch, commenting that it played well and offered turn to the spinners.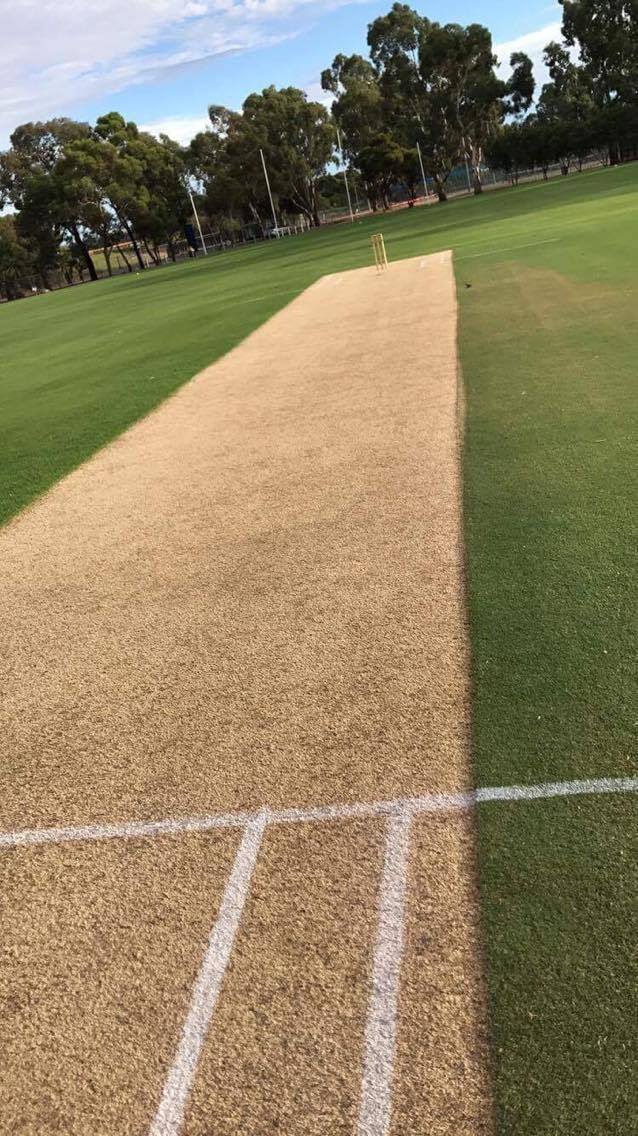 Trinity College, Gawler SA
Wilson Otto shared this beauty of a pitch is located at Trinity College, Gawler SA where Trinity College First XI took on Sacred Heart College First XI in a T20. SHC batted first posting 5/137 and then bowled Trinity out for 88 much to a surprise as it was a batsmen's paradise. This match was a tussle between two private schools looking to win the One Day State Knockout Tournament later this season.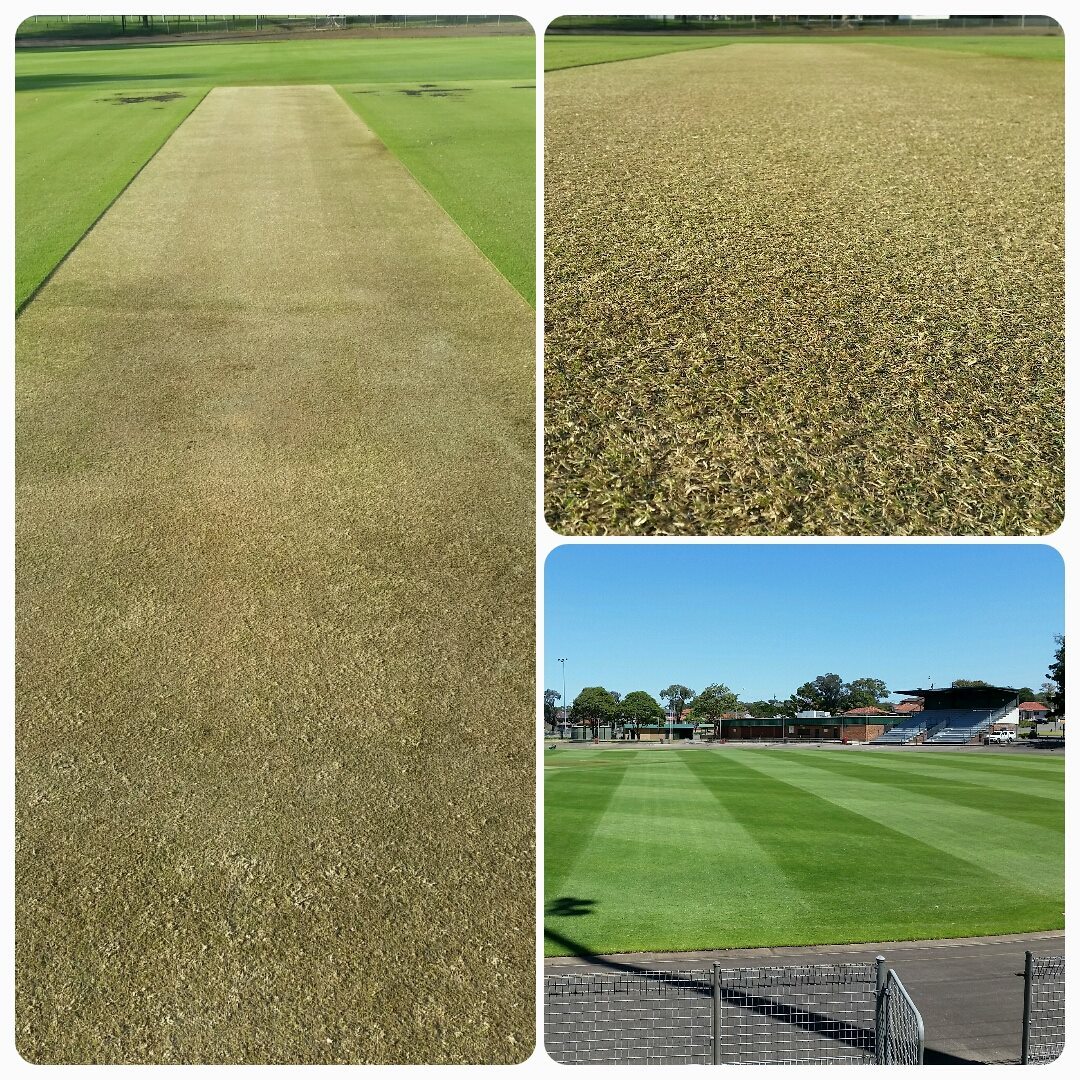 Merrylands Oval, Parramatta NSW
Brad Horn is the curator at Merrylands Oval which is one of the leading and most well kept decks in the Sydney Premier Cricket Competition. This pitch in particular was prepared for a Parramatta 1st XI match against Blacktown but was canceled due to the heat wave on the weekend. Brad will get the same pitch up for this weekend, with the match being reduced to a One Day game. Should be even better this week having a good base on it from last weeks preparation with scores in the high 200's expected if the weather doesn't intervene.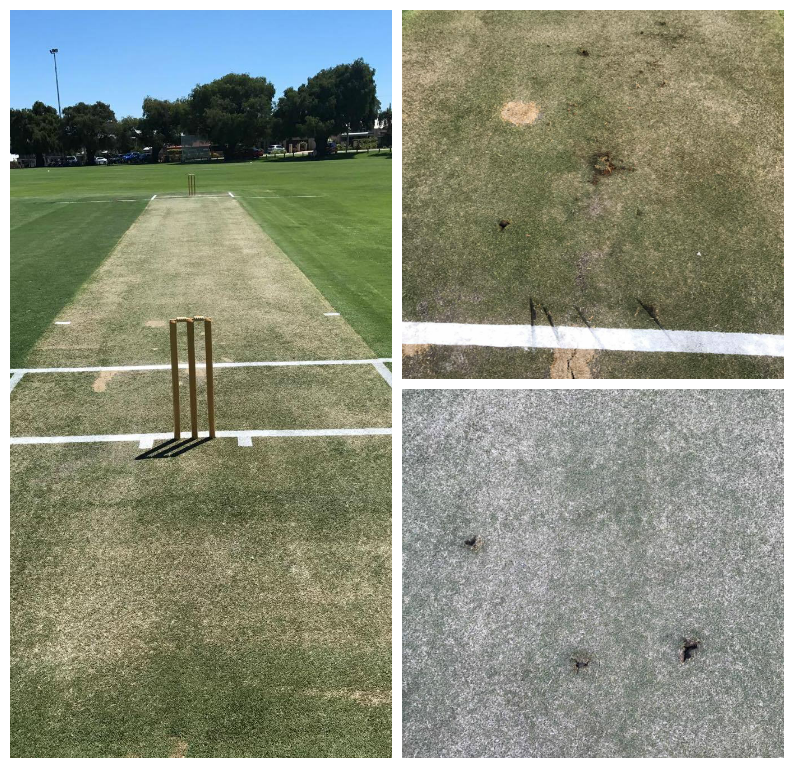 Fletcher Park, Perth WA
Brett Fraser did a cracking job to get Fletcher Park up and about for the recent two day fixture between Perth and Melville in 2nd XI WACA Grade Cricket. Last Saturday the pitch was vandalised with star pickets but was rectified and play commenced with Meville batting first to make a competitive 5 for 318.
The second week of play saw the weather intervene, Thursday and Friday copping 122mm of rain fall.  Fletcher Park and one other were the only two grounds not abandoned, with second day starting three hours late. There were some delaying tactics from Perth with concerned raised about with a wet area in the outfield. Needing 319 off 55 overs but were bowled out with three overs left in the day.